28 November 2023
NLSDays – Medicon Valley in Skåne Pre-Event – Eco-system tour
Experience in real life one of Europe's most innovative life science regions by a tour through the eco-system of Medicon Valley cluster in Skåne, on the Swedish side of the border.
You will be taken through some of the leading R&D infrastructures in Europe like:
Max IV – delivers high-quality X-ray light for research in life science
ESS  – the world's most powerful neutron source, enabling scientific breakthroughs in research related to health
Lund Stem Cell Center – the cradle of regenerative medicine
Skåne University Hospital ATMP clinical research and therapy center
SmiLe Incubator @  Medicon Village
You will have the tour together in groups of 25 fellow delegates.
12:00 – 12:45 Welcome and lunch
12:45 – 13:30 Max IV
13:45 – 14:30 ESS
14:45 – 16:00 Lund Stem Cell Center & Skåne University hospital ATMP
16:15 – 17:30 Medicon Village and SmiLe incubator
17:30 – 18:00 State of Medicon Valley & inspirational key note speech
18:00 – 21:00 NLSD official Welcome reception @ Medicon Village with food, fun & live music
First bus to Medicon Village departs from Bella Center at 11:00.
Buses from Bella Center for exhibitors or late arriving delegates joining the welcoming reception leaves

at 17:00.

Buses leaves from Medicon Village back to Copenhagen Centre and Bella Center from 19:00 and last bus leaves back 21:00 .
Hosted by:
Invest in Skåne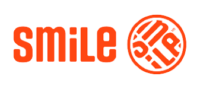 SmiLe Incubator
Medeon
Lund University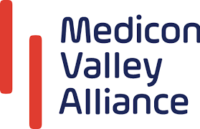 Medicon Valley Alliance
Medicon Village
Region Skåne